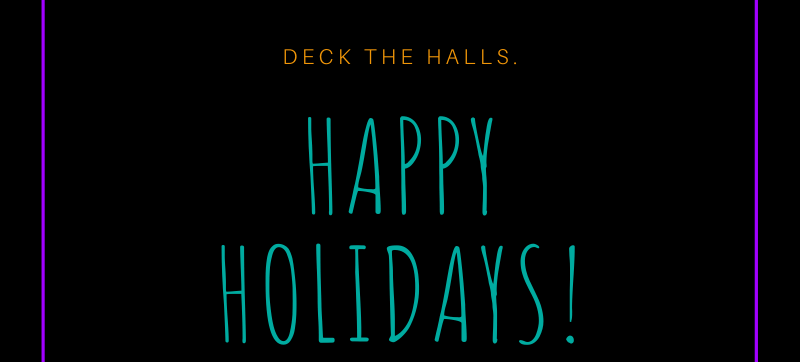 Date
Dec 25 2019
Expired!
Closed for the Holiday
Merry Christmas
¡Felices Fiestas!
节日快乐 (Jie Ri Kaui Le)!
Laethanta saoire sona!
幸せな休日 (Shiawasena kyūjitsu)
Boas Festas!
Li holide eximnandi!
Forhe Feiertage!
Selamat Hari Raya!
Joyeuses Fêtes!
Prettige Feestdagen!
Buone Feste!
Vanuinui vinaka Me Nomuni!
Hau'oli Lanui! (pronounced how-oh-lay la-new-ee – always fun to try out at holiday parties!)
A Freylekhn Yontev!
Meri Kirihimete!
행복 휴일
Sawadee Pee Mai!
Ii holide eximnandi!