"Hem"
Hemming, one thing that most people have to have done in order for their clothing to fit correctly. It's part of the alterations that I give to the community but I love teaching and helping people save money! So I have put together this techniques class.
This class will teach you how to properly hem using both the basic top stitch and blind hem. Both are the most commonly used hems in today's garments!
I think my freshman year of junior high was the last year that they offered Home Economics at Kettering City Schools. So I thought, well if they stopped teaching essential life skills for hemming, so I figured… I need to help teach this!
Prerequisite: Sewing Basics (or equal skill, must know how to change needles, change stitches and needles on the machine)
Skill level: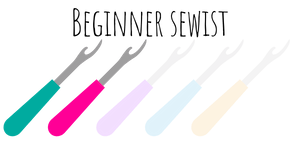 Ages: 15+
Max Students: 4