Get to Know Your Machine – Sewing Basics – Wed. March 10th 5:30-7:45PM
$55.00
Have you always wanted to learn to sew? First things first, you have to know how to use the sewing machine and this class can help you do that!
No machine? — No problem, borrow one of mine!
Worried about a class setting and COVID? Book a private lesson!
Please make sure to bring all materials with you for classes, due to COVID19 I will no longer have communal supplies like scissors, pins, needles etc.
Sewing Machine (if you need to borrow one) — note you need one please in additional notes at checkout
Ages: 13 and older
Max Students: 5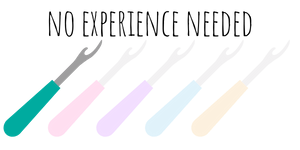 3 in stock
Description
Learn the basics of sewing on a machine?
Has your machine been collecting dust on a table or hidden way back in the closet? Have you wanted to learn just didn't know where to take lessons?
**Don't forget if you want to take this class and the next one is too far away, try a private lesson!
This intro to sewing class is the perfect way to get your feet wet or dust them off! You will learn about the machine, threading, and accessories.
Please make sure to print off the downloads and bring to class with you
Prerequisites: 
Ages: 13 and older
Max Students: 5
What you will take away from this workshop:
Cleaning/Maintenance
Needles
Threading Machine
Filling & Inserting Bobbin
Accessories and Feet
Seam Allowance
Troubleshooting
Sewing Kit
Basic Sewing Terms
Materials:
Here are some of my favorite sewing notions.
Notebook and Paper
Sewing Machine – I highly recommend the Brother CS6000i

Thread
Empty Bobbin (if you are using your device)
Scissors – I suggest the KAI N5230 9″ Bent Handle

Manuals (if using your machine)
Basic Sewing Kit
(scissors, pins, extra needles, etc)
Supplies included:
Scrap fabric to practice
Sewing Machine (if you need to borrow one) — note you need one please in additional notes at checkout
101 Handout
Practice sheets
**Please print all attachments you receive when registering for this class and bring them with you. And don't forget to read over the class policies!
Class Policies
Class Cancellation Policy & Payments
• Full payment is due upon signing up.  (In the shop, on the phone or through the website)
If you prefer to pay by cash, please contact me to find a date and time to come in to prepay before the class or credit card. Registrations are not complete until payment is received.
• 100% of fees credited to another course if the student cancels4 days before the scheduled date.
However, you will need to reschedule within 15 days and scheduled for no more than 30 days from the original class.

The class fee is forfeit if not rescheduled within this timeframe.
•IF CANCELLATION LESS THAN 4 DAYS before the registered class date, there will be no credit.
No exceptions, this ensures that other students waiting for a seat are not missing learning opportunities due to late cancellations.
• No-shows give up any refund or exchange.
**Classes canceled by the studio will receive class credit.
We try to limit classes canceled however there may be times that a class will be canceled and if this happens, you will receive an email with a coupon code to reschedule your class at your convenience. If you would prefer that I put you in the next class scheduled automatically, please just let me know. 
Bulk Bookings for Classes – FINE PRINT
Please understand when registering for the discounted rate that you will NOT be able to reschedule classes that are purchased in bulk.
You will have to adhere to the times and dates you choose at checkout.
I will allow 1 time per account and you must notify me at least 1 week prior to needing to reschedule and you will be charged a rescheduling fee ($25) due to the nature of booking in bulk, it's hard for me to try to schedule a group class or rebook with another student.
Due to bulk booking, it removes class availability for others to schedule.
Times:
All classes start and end on time. Please be prompt, if you can come up with 5 minutes early for set up.
Please do not come more than 5 minutes early to the studio; I will be getting there 15 min before to set up for the class.
If you use freeways to get to us, be aware of the rush-hour traffic, please plan accordingly.
If you are over ½ an hour late, you will need to schedule a private lesson at your cost. You might miss out on precious information.  I might not be able to catch you up if it's a full class, please make sure you give yourself time for traffic and travel.
Returns/Refunds:
No Refund or Transfer of funds, if upon cancellation is 4 days or less before the start of the class.
If you are canceling before the 4 days cut off will result in a CLASS Credit only.
**Updated 10/1/20
Refund and Return Policy
No Refunds or Returns.
If there is damage during shipping, I will do my best to replace the item quickly.  
Contact me within the first two days of receiving the product and email me with a picture of the damaged product (after opening the container), along with a photo of the shipping container before the product was opened.
** I want you to enjoy what I make, but it is the BUYERS responsibility to notify me of any issues promptly. **