Kids Night In –Monthly Creative Friday Night – 5:30-8:30PM + Pizza Dinner!
$45.00
Ages: 10-14 ( up to 18 if they would like to come and don't mind being with younger children)
Skill Level: Beginner
Max Students: 6 (min to hold class is 3 students)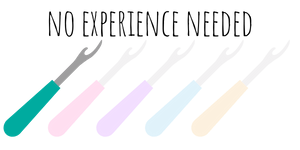 Register for 5 events and get $15 off the total –  Use code:

KIDS45
**When checking out please note the name of the child that will be attending
Description
Kids Night In
**When checking out please note the name of the child that will be attending
Drop off is at 5:25, please do not drop off earlier as I might be in a private lesson prior to this event.
We will first eat pizza dinner (cheese) from the Beavercreek Pizza Dive.
Kids creative play while learning something fun and useful. This class is a practical and easy way to introduce your child to sewing.
Monthly Themes!
June –  Banner!
(sewing machine)
July – Appliqued Bed Pillow (sewing machine)
Aug – Pencil Pouch with Stamped Name (sewing machine and craft)
Sept – Make Clothing – Easy Cardigan – when registering you will need to give your child's measurements of chest, waist, hip, and shoulder to waist in inches (sewing machine)
Oct – Trick – Or – Treat Bag with appliqued design (sewing machine)
Nov – Turkey Plushie – (wool felt and hand stitching)
Dec – 2 dates! – Holiday sewing and crafts – Students will get to choose 2 projects to make (possibly three if time allows)
Each month a new project will be chosen for the kids!
All projects completed in about 2.5 hours. Note the classes are easier projects so all attending can participate. But if your child is more advanced just let me know and I can offer some additions to the project to help her grow and learn more! I do not mind as I want everyone to have fun!
By making sure the projects are good for beginners, it allows us to eat dinner first then start our projects!
Monthly projects are subject to change.
Details – FAQ
Ages: 10-14 ( up to 18 if they would like to come and don't mind being with younger children)
Skill Level: Beginner
Max Students: 5 (min to hold a class is 3 students)
All supplies included:
Pizza Dinner and Water
Materials for different sewing/craft projects
Class Policies
• Full payment is due upon signing up.  (In shop, on the phone or through the website)
If you prefer to pay by cash, please come to the studio any TUESDAY 11 am – 6 pm to prepay before the class or credit card. Registrations are not complete until payment is received.
• 100% of fees credited to another course if the student cancels 72 hours (3 days) before the scheduled date.
However, you will need to reschedule within 15 days and scheduled for no more than 30 days from the original class.

Class fee is forfeit if not rescheduled within this timeframe.
•IF CANCELLATION LESS THAN 72 HOURS, there will be no credit.
No exceptions, this ensures that other students waiting for a seat are not missing learning opportunities due to late cancellations.
• No-shows give up any refund or exchange.
Times:
All classes start and end on time. Please be prompt, if you can come up with 5 minutes early for set up.
Please do not come more than 5 minutes early to the studio; I will be getting there 15 min before to set up for the class.
If you use freeways to get to us, be aware of the rush-hour traffic, please plan accordingly.
If you are over ½ an hour late, you will need to schedule a private lesson at your cost. You might miss out on precious information.  I might not be able to catch you up if it's a full class, please make sure you give yourself time for traffic and travel.
Returns/Refunds:
No Refund or Transfer of funds, if upon cancellation is 72 hours (3 days) or less before the start of the class.
If you are canceling before the 72 hours cut off will result in a CLASS Credit only.
**Updated 6/21/17
Refund and Return Policy
No Refunds or Returns.
If there is damage during shipping, I will do my best to replace the item quickly.  
Contact me within the first two days of receiving the product and email me with a picture of the damaged product (after opening the container), along with a photo of the shipping container before the product was opened.
** I want you to enjoy what I make, but it is the BUYERS responsibility to notify me of any issues promptly. **