The In's and Outs of Using a Serger – Serger Basics (choose your date)
$60.00
Don't have a serger? That's totally ok, I have them so you cann take the class! Then you will be able to rent the serger during open sew. You must take this class in order to rent the studio serger or use it during private lessons or group classes.
MASKS are REQUIRED for all group classes, per studio policy.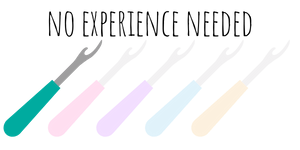 Description
Serger, the machine looks scary but I will show you how easy it is to use!
Using a serger isn't as bad as it looks! Learn how to thread, keep up and clean, change feet and adjust your stitches for perfectly balanced serging!
A lot of people are terrified of this machine because it looks so different, it's intimidating, 4 cones of thread, 2 needs, a cutting blade OH MY!
But, I promise you that serging is simple, fast, and fun, this class will have you up and running quickly and confidently!
Prerequisites: None
Skill Level:
What you will learn in this class:
Threading
Anatomy of the Machine
Stitch length
Differential Feed Adjustments
Starting and Finishing a serged stitch
Maintenance and Cleaning the machines — please make sure if you are bringing your serger, that it is in working condition. If you need to have it serviced, here is a great list of local businesses that can help!
Ages: 15 +
Max Students: 6
Bring:
Serger
(Anything more than fifteen years old, please book a private lesson)
– if you need to use one of mine, please make a note in the additional notes section.
Thread
(4 spools – IF using your own machine )
Accessory Pouch – items that came with the serger
Manual
Also, please print out the class waiver/photo release and bring it with you signed.