Sloth Zipper Pouch
$9.99
Sewing 102 – Lined Zipper Pouch
Come sew with us and learn to make yourself a lined zipper pouch! These are fantastic for gifts and the holidays! Sewing classes are fun and a great way to build your skills.
Super easy to make and sew, you will wonder why you didn't learn how to make them before. Sewing zips are super easy and fun; let me walk you through it and teach you tricks on getting it right each time.
Sewing requirements:  Sewing 101 – Get to know your machine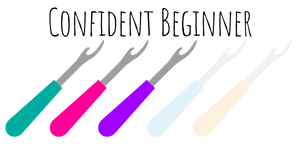 Max students: 6
Ages: 13+
Out of stock
SKU:

752106502215
Category: Cut Sew Create
Tags: kids sewing lessons, learn to sew, learn to sew zippers, local sewing class, make a sloth zipper pouch, sewing classes, sewing project, sewing zippers, sloth, sloth fabric, sloth zipper pouch
Description
Stacy Iest Hsu Digital Panel 19" x 13.5"
Refund and Return Policy
No Refunds or Returns.
If there is damage during shipping, I will do my best to replace the item quickly.  
Contact me within the first two days of receiving the product and email me with a picture of the damaged product (after opening the container), along with a photo of the shipping container before the product was opened.
** I want you to enjoy what I make, but it is the BUYERS responsibility to notify me of any issues promptly. **
Class Policies
Class Cancellation Policy & Payments
• Full payment is due upon signing up.
• 100% of fees credited to another course if the student cancels 

4

days before the scheduled date.
However, you will need to reschedule within 15 days and schedule for no more than 30 days from the original class.

The class fee is forfeit if not rescheduled within this timeframe.
•IF CANCELLATION LESS THAN 4 DAYS before the registered class date, there will be no credit.
No exceptions, this ensures that other students waiting for a seat are not missing learning opportunities due to late cancellations.
• No-shows give up any refund or exchange. **Classes canceled by the studio will receive class credit. We try to limit classes canceled however there may be times that a class will be canceled and if this happens, you will receive an email with a coupon code to reschedule your class at your convenience. If you would prefer that I put you in the next class scheduled automatically, please just let me know. 
Times:
All classes start on time. Please be prompt, if you can come up with 5 minutes early for set up. Please do not come more than 5 minutes early to the studio; I will open the doors 5 min prior. I sometimes have offsite classes, private lessons or appts before the class.  If you use freeways to get to us, be aware of the rush-hour traffic, please plan accordingly. If you are over ½ an hour late, you will need to schedule a private lesson at your cost. You might miss out on precious information.  Please make sure you give yourself time for traffic and travel. Returns/Refunds: No Refund or Transfer of funds, if upon cancellation is 4 days or less before the start of the class. If you are canceling before the 4 days cut off will result in a CLASS  credit.